At my stage of existence who needs further logistics?
A healthy sense of decadence
A whispered breath of song, to break a heart in two... make it whole... set it free...
...and they threw his singing head into the sea
Das SHOKU Hora!!!
Don't Call Me Butoh!
Exodendritic : to be out of your tree
Get off my car unless you're naked!
G*d is on everyone's side, and yet no one wins
How could you even begin to understand?
How do I get out of Here, How do I get Back?
It was then that my life did a u-ee.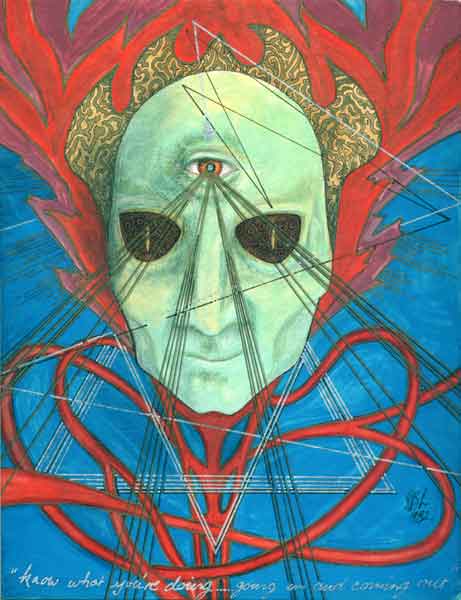 Know what you're doing, going in & coming out.
I don't want to make a workshop of it!
Innovators seldom make money, money makers seldom innovate
Long live the ephemeral!
Love, honour & glory
Music first!
Not all my dreams will come true,
but all my dreams are true to my kokoro.
Slow horses -- Get eaten
The Calming / Charming year of Roooooster...
The UNIX Project was the last best hope of defeating Microsoft.


It Failed.

But in the Years of the Platform Wars,
it became something greater...


Our last best hope for an open OS
The year is 1999. The place: Linux 5
The documentation is all that lives on
The solar winds blow through the Sonic Code
The world's Fay Wray & you're King Kong
Thou shalt not compress a compression.

The 1st law of digital imaging
What does peace sound like to you?
Wake up! Don't take your dreams to your grave.
Would You Mind If I Settle Here